A variety of roles are available to pursue at our Day Centre. Whether it is front-line work with young people or assisting behind the scenes, there is something for everyone.
We also have roles available which do not directly involve engaging with young people. This includes making food parcels, sorting clothes donations, gardening and administration. Roles such as these are ad-hoc on Monday to Friday, from 9am to 4:30pm.
For more information regarding volunteering at the Day Centre, email Julie Foden at ashleigh.walmsley@wearestreetlife.org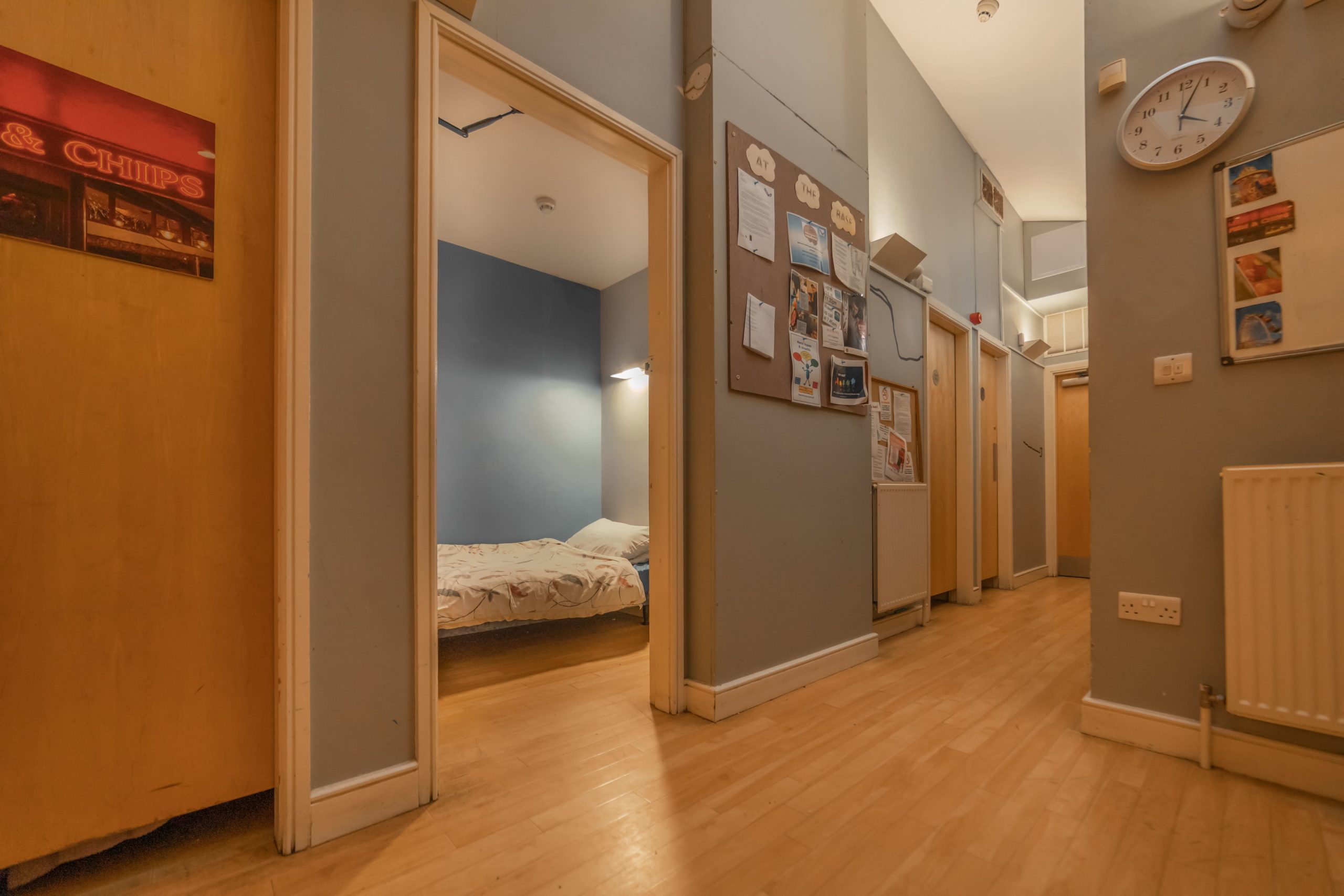 The night shelter opens at 7pm every night of the year and is the heart and of the service, we provide at Streetlife. The shelter provides a safe space for young people 16-25 to stay each night so they can avoid sleeping rough or sleeping in unsafe environments. Every single volunteer is highly valued and appreciated for everything they do. This truly gives an opportunity to make a difference in a young people's life.
We have set ourselves a goal to achieve 30 volunteers for our night shelter. Could you be one of them?
Email ashleigh.walmsley@wearestreetlife.org
It isn't just front-line workers who contribute to the Shelter. Our Food for Thought campaign gives people an opportunity to cook a meal for young people and staff.
All you need to do to get involved is cook a hot meal for 8 young people and 2 workers, and deliver to the Shelter between 7 to 7.30pm, ready to be served.
If you wish to provide food for the Shelter, email Julie Foden at julie.foden@wearestreetlife.org
As well as volunteers, we also welcome workers on placement at the Day Centre and/or Night Shelter (including students at college/university who are required to complete a placement as part of their studies).
Please be aware that face-to-face work with young people is restricted to people aged 17 or over.
For more information on work placements, email us at  ashleigh.walmsley@wearestreetlife.org
How you can support Streetlife and help young vulnerable people in Blackpool